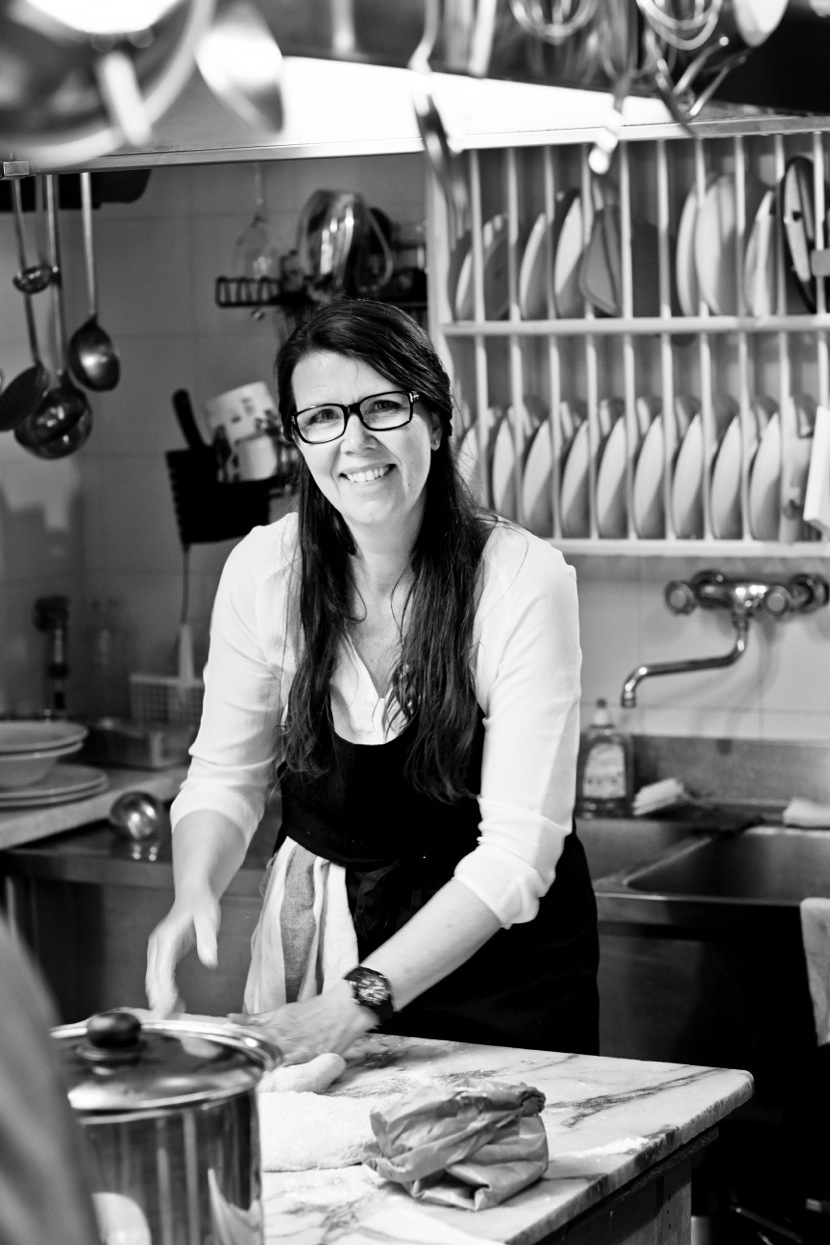 For Admission
Trine Hahnemann is a well-known personality in Danish food and food culture. As the owner and CEO of Hahnemanns Køkken she is behind about 3000 daily lunches in private and public companies in the Copenhagen area. The company works towards a sustainable lunch. A chef and food writer, she is an enthusiastic advocate for sustainable solutions, organic sourcing and food cooked with love.
Trine spends her time cooking, writing, and is often used as a keynote speaker across the world. She has talked and cooked at TEDxKrakow and at The Nordic Council of Ministers event at Rio+20.
She is the co-founder of the on-going Rye Bread Project launched in NYC. Trine has written nine cookbooks in her native Danish and also four in English.