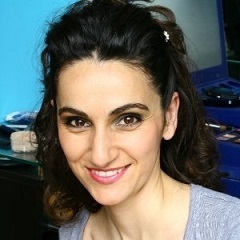 For Admission
Oxfam Intermon is a non-governmental development organization (NGDO) and part of Oxfam, a confederation of 17 affiliates working in more than 90 countries as part of a global movement for change.
Oxfam has been working in Ethiopia for over 30 years, supporting communities with long-term development and responding to humanitarian crises. Among others, they help build an equitable Ethiopia where people, particularly women and girls, are empowered to reach their full potential and become resilient to shocks and crises. Of the total Oxfam beneficiaries (2.000.000 people) more than 700,000 are women.
In Ethiopia, Oxfam mainly focuses on sustainable livelihoods, water and sanitation, gender and humanitarian issues.
OXFRAM pushes to change attitudes and beliefs on gender based violence, and to empower women to act as leaders and to support their access to economic opportunities.
Oxfam Intermón es una organización no gubernamental de desarrollo (ONGD) y parte de Oxfam Internacional, una confederación de 17 afiliados que trabajan en más de 90 países como parte de un movimiento global para el cambio.
Oxfam ha estado trabajando en Etiopía desde hace más de 30 años, apoyando a comunidades con desarrollo a largo plazo y respondiendo a las crisis humanitarias. Entre otros, ayudan a construir una Etiopía equitativa donde se ayuda al empoderamiento de las personas, especialmente las mujeres y las niñas, para que alcancen su pleno potencial y ser así resistentes a los shocks y las crisis. De las 2.000.000 personas  beneficiarias de Oxfam, más de 700.000 son mujeres.
En Etiopía, Oxfam se centra principalmente en modos de vida sostenibles, agua, saneamiento, cuestiones de género y humanitarias.
OXFRAM trabaja activamente para cambiar las creencias y las actitudes sobre la violencia de género, e igualmente para empoderar a las mujeres, para que actúen como líderes, y apoyan su acceso a oportunidades económicas.